Wisdom Tooth Extraction Singapore
Wisdom tooth are the third molars that grow at the back of your gums and are usually the last teeth to grow out. Most people have four wisdom teeth. But due to overcrowding in the mouth sometimes, wisdom tooth can sometimes emerge at an angle or get stuck and only appear partially. Such wisdom tooth are said to be impacted, thus causing severe pain, infections and discomfort.
Wisdom teeth start its development during adolescence and erupts into the oral cavity during early adulthood. It generally erupts between the ages of 17-25, but females can expect slightly earlier eruption at about 16 years old.
An impacted wisdom tooth can cause patients to experience discomfort and lots of pain in the surrounding area or their jaw line. You should seek treatment from a dentist as soon as possible if you are experiencing severe pain
Benefits of Wisdom Tooth Extraction/Surgery
This includes the ability to eliminate areas of food trap that often leads to recurrent gum infections (which manifest as episodes of pain or discomfort), prevent decay of the adjacent tooth that lies in front of it, and prevent premature loss of gum or alveolar bone due to chronic gum infection.
Treatment Process
Wisdom Tooth Extraction Singapore
Before the surgery, our dentist will do a thorough clinical and radiographic examination to determine if you require wisdom tooth surgery. He/She will discuss the procedure with you and inform you of what to expect. The surgery can be performed under local anaesthesia, or if need be, sedation. Our dentist will cut certain parts of the wisdom tooth away before removing the affected area piece by piece. The tissue will then be replaced and held into position using dissolvable stitches.
FAQs on Wisdom Tooth Surgery
Wisdom Tooth Extraction Singapore
1. How long will the process take?
The wisdom tooth extraction procedure takes approximately 1 hour, with another 30 minutes to come round.
2. Do we require any preparation before the surgery?
Eating is not recommended for 24 hours prior to the wisdom teeth removal.
3. What to do after wisdom tooth surgery?
Continue biting with firm pressure on the gauze for another one to two hours. Change the gauze when it becomes soaked with blood.
Do not rinse your mouth, consume hot drinks or eat hot food after the operation.
Following the use of local anaesthesia, the lips, tongue or cheeks may remain numb for 3 to 4 hours, during which time they may be damaged by biting.
You may have swelling or bruising on your face where the surgery was performed. The swelling will disappear in a few days' time.
If you are a smoker, please refrain from smoking after the operation.
Do not engage in strenuous activities for at least four to five days after the operation.
You are advised to consume soft food for the next two to three days. Rinse your mouth with antiseptic mouthwash or warm salt water after every meal.
If bleeding recommences:
– Rinse your mouth once with cold water, then fold a piece of gauze (or a cotton handkerchief) into a tight pad and place directly over bleeding point. Apply firm steady pressure on pad by biting on it for 30 minutes.
– Repeat this procedure twice if bleeding persists. If this fails, return to the clinic for professional assistance.
Take the medication as prescribed. If rashes develop, stop taking the medication and contact the dentist immediately.
Brush your teeth as per normal. Take care not to brush too hard near the wound area.
In the event of an emergency (e.g. non-stop and excessive bleeding, high fever), please call the dentist immediately. If the dentist cannot be reached, please seek emergency treatment at the Accident & Emergency Department at any hospitals as soon as possible.
Please remember to visit the dentist in about a week's time to get the sutures removed.
4. Is the procedure painful?
The surgery itself is fairly painless as this will be managed using fast acting local anaesthetic agents. Patients often find the noise and vibration associated with bone removal and sectioning of the tooth to be slightly uncomfortable (as sound conduction through bone is more efficient than air). You will also be able to sense some pressure during the delivery of the tooth.
5. There is no pain from my wisdom tooth. Do I have to remove it?
It is common for an impacted wisdom tooth to show no significant symptoms and it is difficult to predict when an impacted tooth may cause problems, which normally happens later in life. Very often, we see the condition of the good tooth in front of an impacted wisdom tooth deteriorate due to the position of the wisdom tooth. If the wisdom tooth is deeply embedded, it may be possible to leave it and review with x-rays regularly. An asymptomatic deeply embedded wisdom tooth may turn into a cyst and will require a more extensive surgery to remove the tooth.
6. Will I be able to chew normally after a wisdom tooth surgery?
Wisdom teeth are usually non-functional. You will be able to chew as per normal.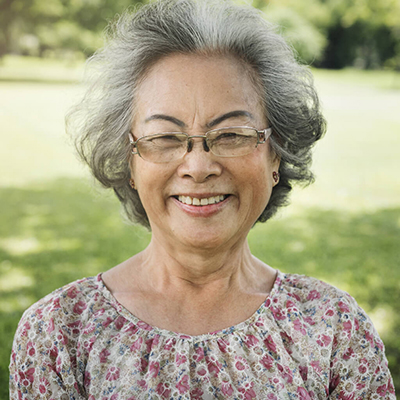 CHAS & Medisave Accredited Clinics
NoFrills Dental clinics in Singapore participate in Merdeka Generation, Pioneer Generation, CHAS Card and Medisave programs.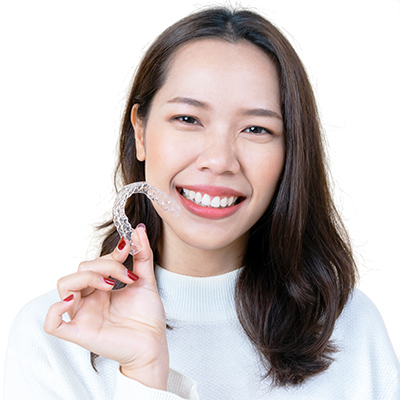 Flexible Payment Options Available
Contact us to know more about the versatile & flexible payment options offered at NoFrills Dental clinics.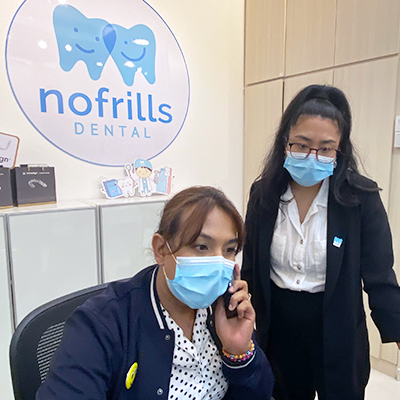 Opening Hours
Monday - Friday: 10am to 7pm
Saturday: 10am to 5pm
Sunday & Public Holiday: Closed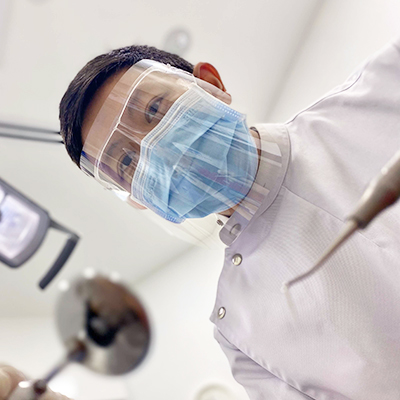 Book an Appointment
NoFrills Dental offers a wide variety of high-quality dental services. Talk to us to book your next dental appointment with us.