Dental Implants
Dental implants is one of the best treatment options for patients who want to replace missing teeth. Dental implants can last a lifetime with proper care and is natural looking and far more comfortable than dentures or traditional bridges.
Dental implants offer a simple but long-term solution to restore your smile and improve your quality of life. But it should be considered only if the tooth is beyond repair and requires an extraction.
What Is A Dental Implant?
A dental implant is a small titanium screw which is surgically attached into the jaw bone. It is an artificial substitute for the root portion of your natural tooth which is anchored into a pre-drilled socket in your jawbone to support and secure a crown, bridge or denture firmly in place. It can also be used as support for full dentures if all teeth are missing. The goal during the placement of a dental implant is to achieve a close contact between the outer surface of the implant and the surrounding bone tissue so that they can bond together, creating a stable support for the new teeth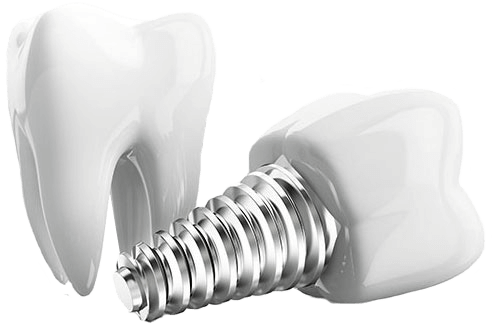 Benefits of Dental Implants
Restores normal function
Long-lasting
More comfortable and natural looking
Main natural lip support and smile
Excellent long term value
Treatment Process
Dental Implant Singapore
Firstly, the attending surgeon will carry out a pre-treatment assessment by doing a visual examination, taking x-ray, CT scans or photos, and making impressions of your teeth and gums. Patients will then have to be put under local anaesthesia before starting the surgery. An incision will be cut on the part of the gum where the implant is to be inserted and a small hole is drilled in the jawbone at the exact location of the intended implant. The implant will then be fitted snugly into this socket before stitching the gum back over the implant. The bone tissue will be left to grow and anchor itself into the microscopic rough surface of the implant. During this 'healing' period, patients will be given bridges or dentures for wearing. After the healing period, the gum is listed and a post is attached to the implant with a temporary crown. The final permanent restoration will be fitted to the implant once the surrounding tissue has matured.
FAQs on Dental Implants
Dental Implant Singapore
1. Is the procedure painful?
The surgery itself is pain free as it is done under local anaesthesia. During the preparation, you may be able to feel some vibration or mild sensitivity.
There will be mild discomfort after the implant placement, similar to a tooth extraction process. One can expect some bruising and swelling and the dentist will prescribe painkiller and anti-swelling medications. Patients should adhere to a soft diet after the surgery. You should brush your teeth but do avoid the surgical area for the first two weeks.
2. What precautions should be taken before the surgery?
If you smoke, stop smoking at least two weeks before the surgery. Smoking will decrease the success rate of dental implants significantly.
3. Who is suitable for dental implants?
Anyone who is physically well enough to undergo a routine dental extraction will often be fit enough for dental implants. Dental implants are not suitable for the growing child as their jaw bone is still developing. There is however no upper age limit for dental implant treatment in healthy adults. People with existing gum disease or chronic diseases will need to work with their dentist and physicians to achieve a good level of control prior to embarking on dental implant treatment. Studies show that smoking habits decreased the success rates of dental implant treatment. Smokers may therefore want to consider making a change to their lifestyle to improve the predictability of their care.
4. When will I be able to resume normal activities?
Most people are able to return to work within a day or two after the surgery. You are encouraged to rest at home during the first day after surgery and to avoid physical exercise or very hot food/beverages over the next 48 hours. Painkillers and antibiotics will be prescribed as needed to reduce discomfort and and avoid infection of the surgery site. It is recommended to avoid the consumption of alcoholic beverages whenever you are on prescribed medication.
5. What is the success rate for dental implant procedure?
Dental implants have been adopted for over thirty years. The success rate is reported to be as high as 95%.
6. How long will dental implants last?
Implants can last a long time with proper care and oral hygiene. It is important for patients to visit the dentist at least twice a year to assess your overall oral hygiene condition and implant stability. Proper brushing, flossing and regular dental checkups will help to ensure the long term success of your implants.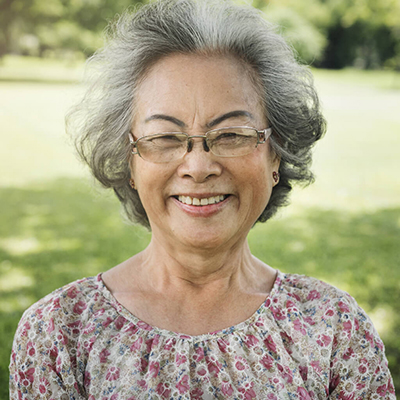 CHAS & Medisave Accredited Clinics
NoFrills Dental clinics in Singapore participate in Merdeka Generation, Pioneer Generation, CHAS Card and Medisave programs.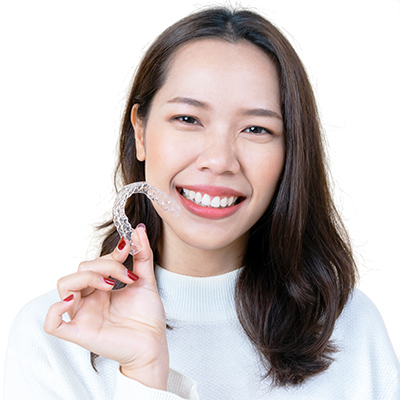 Flexible Payment Options Available
Contact us to know more about the versatile & flexible payment options offered at NoFrills Dental clinics.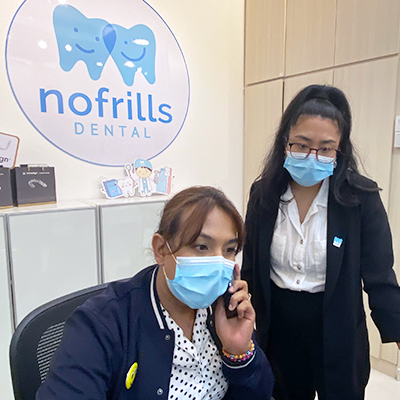 Opening Hours
Monday - Friday: 10am to 7pm
Saturday: 10am to 5pm
Sunday & Public Holiday: Closed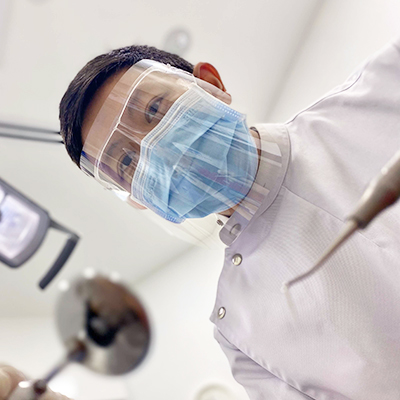 Book an Appointment
NoFrills Dental offers a wide variety of high-quality dental services. Talk to us to book your next dental appointment with us.