Invisalign Singapore
Redesign your smile. With Invisalign.
NoFrills Dental is a provider of Invisalign clear aligners based in Singapore. Our dentists have been trained and duly certified to effectively provide Invisalign treatment to our patients.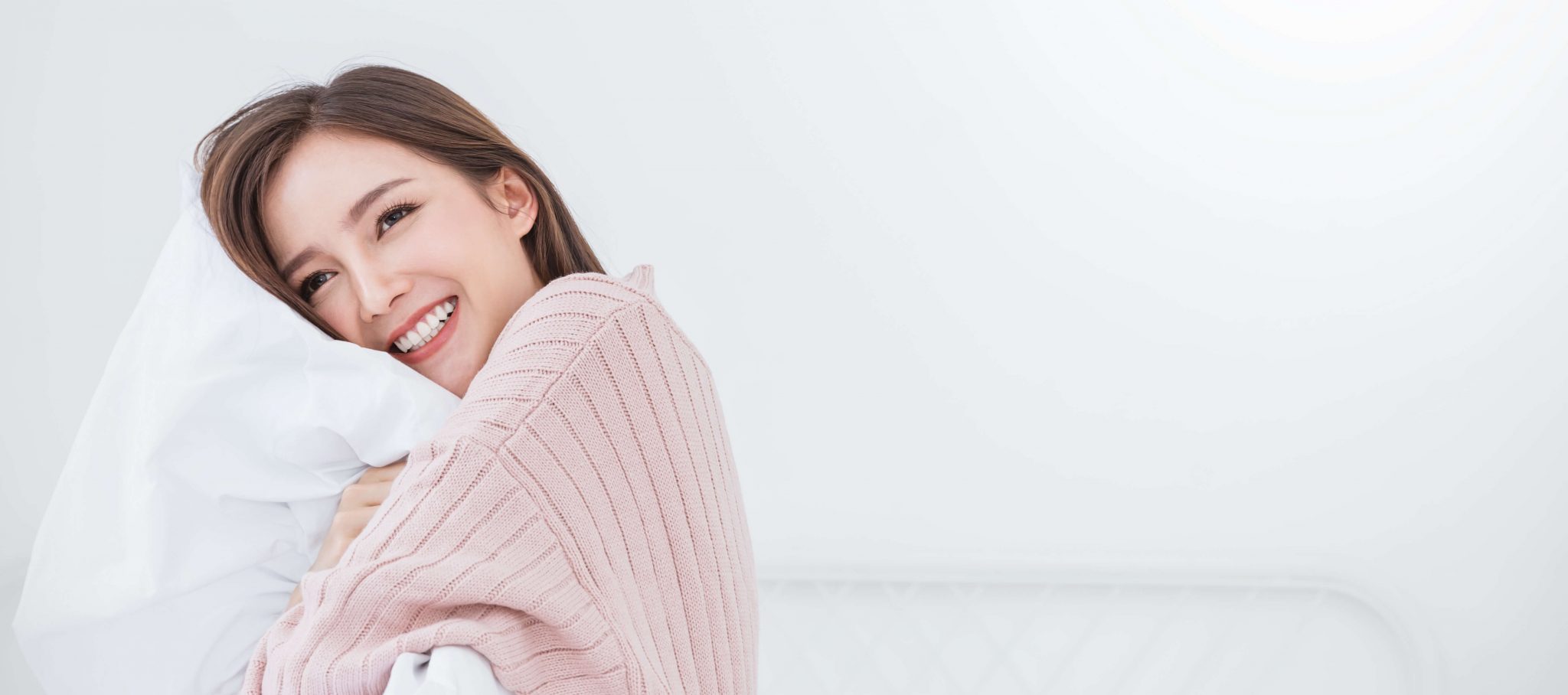 Why Choose Invisalign?
Invisalign treatment in Singapore is a clear alternative to traditional orthodontic treatments. Through the of Invisalign clear aligners, patients can enjoy a convenient, hassle and pain-free solution when it comes to straightening their teeth. These clear aligners are virtually invisible, a lot more convenient and comfortable when compared to metal/ceramic braces.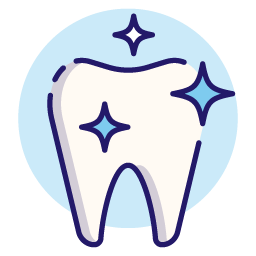 Highly Aesthetic & Invisible
Invisalign clear aligners are virtually invisible. Nobody would notice you're having your teeth straightened. Attend functions and events in confidence.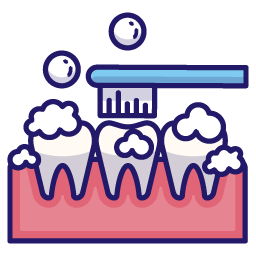 Removable & Convenient
Eat, chew and drink whatever you life, whenever you like. Invisalign clear aligners are easily removable, you have complete freedom to enjoy life at its fullest.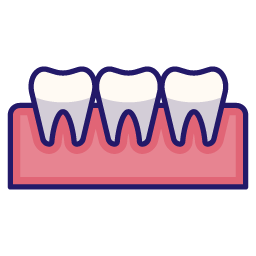 Comfortable & Painless
Invisalign clear aligners are suitable even for the most active of lifestyles, since there are no metal brackets cutting your mouth.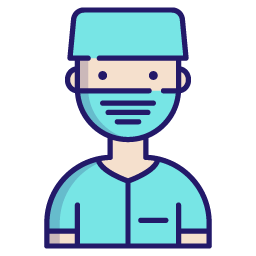 Reduced Doctor Visits
Unlike traditional braces where you need to visit your doctor every 3-4 weeks to make adjustments, Invisalign treatment frees up your schedule by only requiring visits to the clinic once every 6-8 weeks.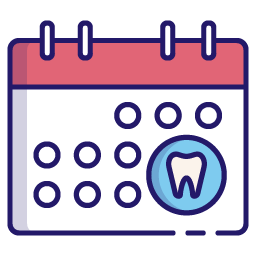 Accurate Timelines
Invisalign treatment allows you to visualize every stage of the treatment, giving you a clearer picture of the treatment duration. Braces can only give you an approximate duration at the beginning of the treatment.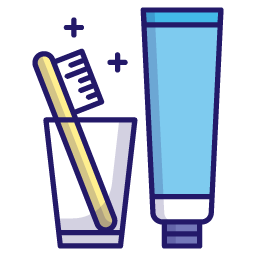 Healthier Teeth & Gums
Since Invisalign aligners are removable, you can still floss and brush your teeth as per normal whereas braces may make it difficult for you to clean in between the metal brackets which can result in plaque accumulation and poor oral hygiene.
INVISIBLE BRACES
What is Invisalign?
Invisalign is an orthodontic clear aligner system designed to be an alternative to traditional braces which allows patients to achieve the smile that they've always wanted. Through a series of virtually invisible & removable, customised clear plastic aligners that fit comfortably over teeth, the aligners gradually shift teeth into optimal pre-planned positions over time with the change of each aligner.
A common misconception is that Invisalign is only suitable for patients with minor orthodontic issues. However, Invisalign corrects a wide variety of teeth straightening problems. It is a single solution that caters to six dental issues – Spacing, Crossbite, Open Bite, Crowding, Excessive Overjet and Deep Bite.
• Removable & Convenient
• Comfortable
• V
irtually Invisible
• Better Oral Health
• Reduced Doctor Visits
TREATMENT PROCESS
Getting Started On Invisalgin Treatment?
Invisalign treatment begins with dental examination and x-rays. If you are suitable for Invisalign treatment, an intraoral scan of your teeth will be taken using the iTero Elements 2, producing a digital 3D scan of your teeth. Photographs of your teeth will also be taken. Our dentist uses the 3D model to determine the exact treatment. Our dentist will show you a 3D visualization of your tooth movements and treatment outcomes. Changes can be made to the treatment plan at this point. Once the proposed plan is confirmed, we will proceed to fabricate your aligners.
Invisalign aligners are made to fit comfortably and securely. You will be given 2-3 sets of Invisalign aligners to wear till the next review about 6 weeks later. You will sequentially move up each pair of aligners till the next review with your dentist. Each pair of aligners is worn for about 2-3 weeks before progressing to the next pair.
Appointments with our dentist will be arranged once every 6-8 weeks to ensure that your treatment is progressing well. Our dentist will check your aligners for fit and comfort during the visits. Sometimes, your tooth may need to be filed down a little to obtain space to align the teeth. At the end of treatment, you will require retainers to maintain your teeth in the corrected position.
At NoFrills Dental, we aim to provide patients with high-quality dental services while maintaining affordable prices for the masses. With this in mind, we've priced our Invisalign braces to cater to the different needs and budgets to each and everyone of our patients.
The cost of Invisalign braces ranges from $1,888 – $6,500, depending on the current conditions of your teeth, oral health, and complexity of case.
A fee of $50 (excluding GST) will be charged for the initial consultation, during which, our dentist will analyse your suitability for Invisalign treatment, take a 3D Intra-oral scan of your teeth using the iTero Elements 2. After the scan has been taken, we'll simulate a draft treatment outcome of your smile using the A.I powered diagnostics system within the iTero Elements 2, the A.I system draws upon the database of over 5 million smiles that the Invisalign system has treated. With this simulation, you'll be able to visualise how your future smile might look after Invisalign treatment.
Price of Invisalign Treatment:
$1888 – $6500
First Payment
(Initial Consultation)
$50

Second Payment
(Treatment Planning)

$450
Third Payment


(Confirmation of Treatment Plan)

$1000
Fourth Payment


(Issuing of First Set of Aligners)

$1000
Balance Paid via Monthly Instalments
$300 – $500
*All prices indicated excludes 7% GST
**Prices quoted do not include other dental treatments such as extractions, fillings and cleaning
The only clear alternative to braces
The Brand Trusted By Dentists & Patients Around the World.
Contact us to check your suitability for Invisalign. Our doctors will invite you for an initial consultation to assess your suitability for Invisalign Treatment.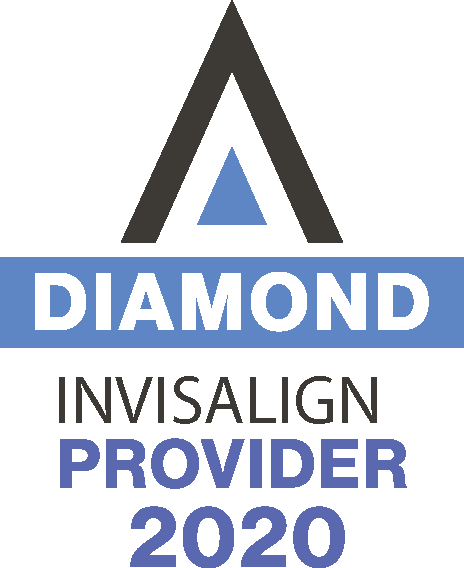 Invisalign Diamond Provider
Team of Experienced & Dedicated Dentists
Accredited & Certified Invisalign Dental Clinic
Transparent Pricing – Starting from $1,888*
Dedicated Nurses for Attentive Follow-Up Care
Accessible & Convenient Central Locations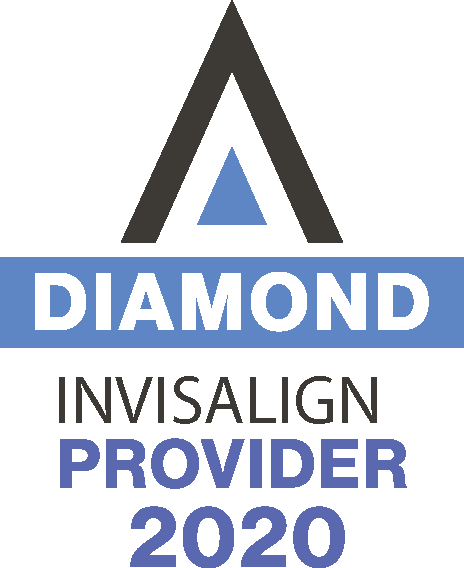 FAQs About Invisalign
Here are some of the commonly asked questions that our Invisalign accredited dentists get from patients.

What happens after I start Invisalign treatment
Once you've decided on proceeding with Invisalign treatment. Your intra-oral scans, x-rays and facial photos will be submitted to Invisalign for the treatment planning phase. After your dentist finalises your treatment plan with Invisalign. We'll then call you back to review your treatment plan if required. After the treatment plan has been confirmed, Invisalign will then proceed process your case and start to fabricate your aligners.
You will be invited back for fitting of your aligners once they are ready. During this appointment, your dentist will check the fit of your initial set of aligners and bond small tooth coloured attachments to your teeth to enable your aligners to work more efficiently.
You will then be scheduled for future visits every six to eight weeks for check-ups and adjustments. Our clinical assistants will do their best to ensure that future appointments are convenient for you.
Our hygenists will also attend to you twice a year to ensure that your teeth and gums remain healthy throughout treatment.
How do I care for my Invisalign aligners?
Total treatment time and the average number of aligners worn during treatment will vary according to the complexity of the condition. Very mild cases can be treated within a year. Comprehensive treatment requiring extractions may take more than two years.
Are there any risks involved with Invisalign treatment?
Invisalign repositions teeth as safely and effectively as traditional braces and are approved by the US FDA as medical devices. Treatment success is dependent on your ability and willingness to wear them for at least 22 hours a day.
Am I suitable for Invisalign treatment?
Invisalign treatment is a single solution that caters to six dental issues – Spacing, Crossbite, Open Bite, Crowding, Excessive Overjet and Deep Bite.
Please contact our support team to book consultation with one of our Invisalign accredited dentists for a proper clinical assessment.
When will I be able to resume normal daily activities?
You can resume your normal daily activities right after the treatment without pain or much discomfort. Speech may be affected initially as some patients take a day or two to get used to the aligners in the mouth. The Invisalign clear aligners are generally more comfortable than conventional braces. You may experience a general feeling of tightness as teeth are being shifted. The edges of the aligner should not cut you. If they do, please inform our dentist.
Can I remove my Invisalign clear aligners?
You can still enjoy your favourite foods and brush and floss normally. Clear aligners can be removed for up to 2 hours each day, to eat, drink, brush and floss. 
Schedule an appointment
We'll get back to you within 24 hours.
Our Dental Clinics
We are conveniently located at these locations:
NoFrills Dental @ Suntec City
3 Temasek Boulevard
Suntec City (North Wing)
#03-317
Singapore 038983
NoFrills Dental @ Marina Square
6 Raffles Boulevard,
Marina Square,
#B1-11
Singapore 039594
NoFrills Dental Corporate Office
NoFrills Suntec City Outlet
NoFrills Marina Square Outlet
If you require further directions to our office, please call us at 6337 7319. We're situated in one of Singapore's premier shopping districts and one of the most accessible landmarks for tourists.