Clear Aligner Treatment
Clear Aligners are the modern and revolutionary alternative to braces. Some popular brands of Clear Aligner treatment include; Invisalign. Clear Aligner treatment is effective and offers a nice cosmetic choice for adults. A series of removable aligners will be customised for each individual. These aligner trays are made of smooth, comfortable and virtually invisible plastic that you place on your teeth. Putting on these aligners will gradually move your teeth in place, based on the plan the dentist recommended to you. There are no need for metal brackets and wires.
Over the course of treatment, patients will be supplied with a series of custom-made aligners. Each aligner will reposition your tooth slightly, mapped out in advance by your doctor, specifically for your set of teeth.
All you have to do is to follow the sequence and change a new set of aligners every two weeks until the full treatment is completed. Most people will not know that you are straightening your teeth as the aligners are virtually invisible.

Benefits of Clear Aligners
Promotes oral hygiene as it allows you to continue brushing and flossing your teeth normally
Almost invisible and allow you to undergo treatment discreetly
Comfortable as there is no irritation to the gums or surround tissues
Removable and has minimal interferences on your daily activities and diet
Invisalign Treatment
Invisalign is an orthodontic clear aligner system designed to be an alternative to traditional braces which allows patients to achieve the smile that they've always wanted. Through a series of virtually invisible & removable, customised clear plastic aligners that fit comfortably over teeth, the aligners gradually shift teeth into optimal pre-planned positions over time with the change of each aligner.
A common misconception is that Invisalign is only suitable for patients with minor orthodontic issues.
However, Invisalign corrects a wide variety of teeth straightening problems. It is a single solution that caters to 6 dental issues – Spacing, Crossbite, Open Bite, Crowding, Excessive Overjet and Deep Bite.
To know more about how much Invisalign cost in Singapore and how it can help you, please book an appointment with our clinic for a consultation.
Treatment Process
Clear Aligner treatment begins with dental examination and x-rays. If you are suitable for Clear Aligner treatment, an impression of your teeth will be taken to create a digital 3-D model. Photographs of your teeth will also be taken. Our dentist uses the model to determine the exact treatment. Our orthodontist will show you a 3-D visualization of your tooth movements and treatment outcomes. Changes can be made to the treatment plan at this point. Once the proposed plan is confirmed, we will proceed to fabricate your aligners.
Aligners are made to fit comfortably and securely. You will be given 2-3 sets of aligners to wear till the next review about 6 weeks later. You will sequentially move up each pair of aligners till the next review with your orthodontist. Each pair of aligners is worn for about 2-3 weeks before progressing to the next pair.
Appointments with our orthodontist will be arranged once every 6-8 weeks to ensure that your treatment is progressing well. Our orthodontist will check your aligners for fit and comfort during the visits. Sometimes, your tooth may need to be filed down a little to obtain space to align the teeth. At the end of treatment, you will require retainers to maintain your teeth in the corrected position.
To know more about how much Clear Aligner Treatment costs in Singapore and how it can help you, book an appointment with our clinic for a consultation.
FAQs on Clear Aligners
1. What happens after I start the Clear Aligner treatment?
You will be invited back for fitting of your aligners once they are ready. During this appointment, your orthodontist will check the fit of your initial pair of aligners and bond small tooth coloured attachments to your teeth to enable your aligners to work more efficiently. You will then be scheduled for future visits every six weeks for check-ups and adjustments. Our practice assistants will do their best to ensure that future appointments are convenient for you. Our general dentist will also attend to you twice a year to ensure that your teeth and gums remain healthy throughout treatment.
2. Are there any risks?
Clear Aligners repositions teeth as safely and effectively as traditional braces and are approved by the US FDA as medical devices. Treatment success is dependent on your ability and willingness to wear them for at least 22 hours a day. 
3. Can I remove the Clear Aligners?
You can still enjoy all your favorite foods and brush and floss normally. Clear Aligners can be removed for up to 2 hours each day, to eat, drink, brush and floss.
4. Am I suitable for Clear Aligners?
Clear Aligners are for teeth with spaces between them, teeth that are mild to moderately crowded, or teeth relapsed from previous orthodontic treatment. Please consult our dentist for a proper assessment.
5. How long will the treatment take?
Total treatment time and the average number of aligners worn during treatment will vary according to the complexity of the condition. Very mild cases can be treated within 1 year. Comprehensive treatment requiring extractions may take more than 2 years.
6. When will I be able to resume normal daily activities?
You can resume your normal daily activities right after the treatment without pain or much discomfort. Speech may be affected initially as some patients take a day or two to get used to the aligners in the mouth. The clear aligners are generally more comfortable than conventional braces. You may experience a general feeling of tightness as teeth are being shifted. The edges of the aligner should not cut you. If they do, please inform your dentist.
7. How do I care for my aligners?
Wear your aligners at least 22 hours daily. They should only be removed for up to 2 hours each day, to eat, drink, brush and floss. Brush your aligners with toothpaste and toothbrush followed by rinsing with cool water. Do not soak the aligners in hot water as it will cause the plastic to distort. Always carry the containers with you. Keep them in their containers when not in use to prevent losing them, breaking them and from distortion.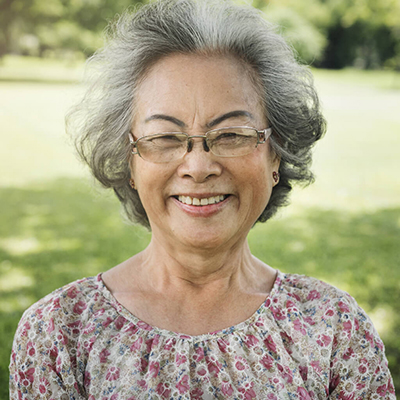 CHAS & Medisave Accredited Clinics
NoFrills Dental clinics in Singapore participate in Merdeka Generation, Pioneer Generation, CHAS Card and Medisave programs.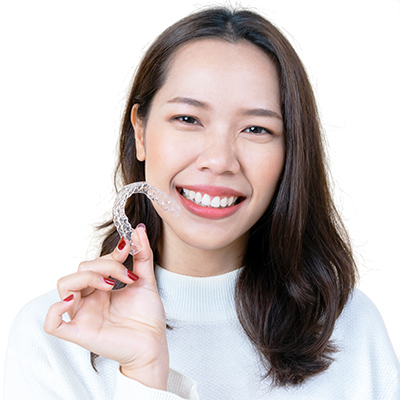 Flexible Payment Options Available
Contact us to know more about the versatile & flexible payment options offered at NoFrills Dental clinics.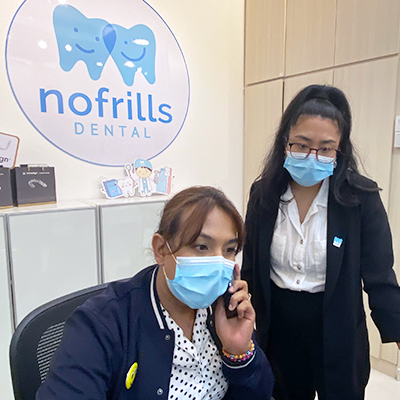 Opening Hours
Monday - Friday: 10am to 7pm
Saturday: 10am to 5pm
Sunday & Public Holiday: Closed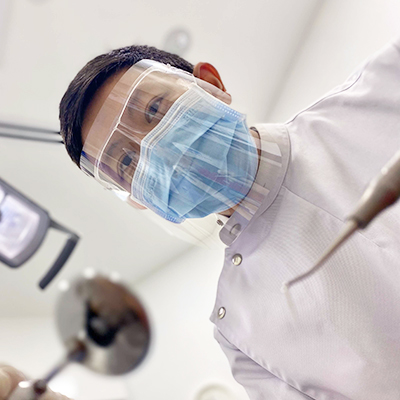 Book an Appointment
NoFrills Dental offers a wide variety of high-quality dental services. Talk to us to book your next dental appointment with us.