Tooth Fillings
A dental filling or dental restoration is a dental restorative material used artificially to restore the function, integrity and morphology of missing tooth structure. Fillings are used to "mend" tooth structure that has been damaged by decay, abrasion or acid erosion. The structural loss typically results from caries or external trauma.
The tooth is first cleaned to remove any decay or debris so the filling can adhere to the enamel and prevent further damage to the tooth. The tooth will then be filled up with a filling material. Closing the gaps with filling will prevent bacteria from infiltrating the tooth, which helps to prevent further tooth decay.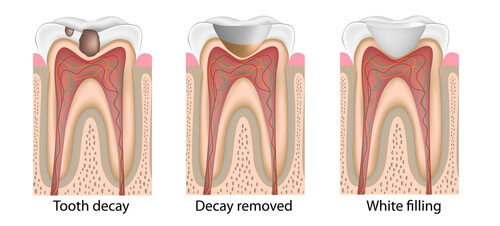 Dental fillings may be fabricated out from a variety of materials such as composite resins, dental amalgam or glass ionomer cement, as no one type of filling is suitable for everyone. Our dentists will assess your condition before providing more information during your consultation. The size and location as well as other factors are considered before the doctor can determine the type of filling material to recommend.
There are a few important elements that affects the cost, capability, duration and life-span of dental restorations. These elements includes the oral hygience and oral health of the patient; dietary habit which will indicate the chewing load; number of visits and duration required to ready and fix the restored tooth; the ingredients used in the filling substance; and location of fillings and how it is done.
Silver (Amalgam)
Silver-coloured dental amalgam fillings are made from a mixture of metals that include silver, copper, tin and mercury.
They are resistant to wear and relatively inexpensive.
However, these silver-coloured fillings are not natural looking, and may show when you laugh or speak, especially when the filling is near the front of the mouth.
White/Tooth Coloured – Composite
These are fillings made of a tooth-colored mixture of high strength glass and/or resin, and can be matched to be the same colour as your teeth. From a cosmetic point of view, it provides a more natural appearance.
However, they are also more prone to become stained from coffee, tea or tobacco, and are not as durable as amalgam fillings.
White/Tooth Coloured – Porcelain (Ceramics)
Also called full-porcelain restorations, they are particularly desirable because their colour and translucency mimic natural tooth enamel. Due to the nature of the colour, the result is highly aesthetic.
Ceramics are also more resistant to staining. Porcelain is used for larger fillings.
Gold Fillings
Gold fillings are regarded as the best. However, they cost more than composite or amalgam fillings.
In terms of durability, gold fillings have the longest clinical longevity. Many times, they look just as good after many years of use as the day they were done.
Others
Temporary fillings may be required if your treatment requires more than one appointment, or if your tooth needs time to recover from other treatments (for instance, a root canal).
Temporary fillings are not meant to last over a long period of time.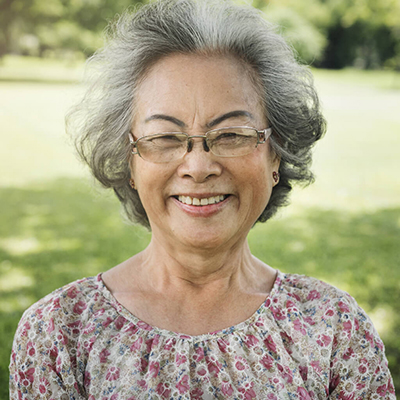 CHAS & Medisave Accredited Clinics
NoFrills Dental clinics in Singapore participate in Merdeka Generation, Pioneer Generation, CHAS Card and Medisave programs.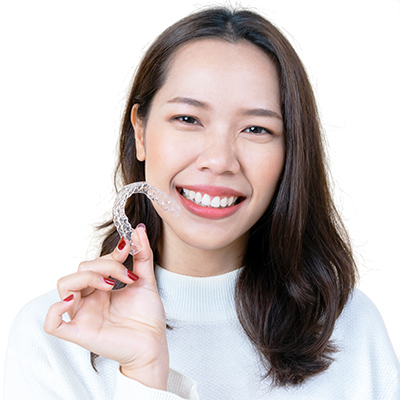 Flexible Payment Options Available
Contact us to know more about the versatile & flexible payment options offered at NoFrills Dental clinics.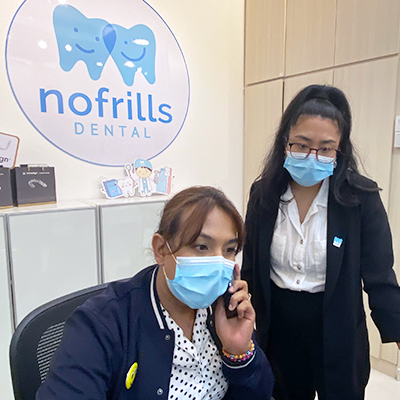 Opening Hours
Monday - Friday: 10am to 7pm
Saturday: 10am to 5pm
Sunday & Public Holiday: Closed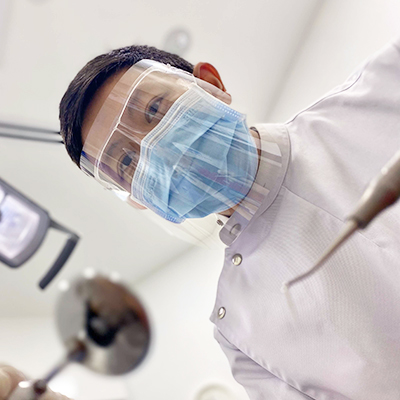 Book an Appointment
NoFrills Dental offers a wide variety of high-quality dental services. Talk to us to book your next dental appointment with us.