INVESt in THE FUture of denTISTRY

Our Mission
We are committed to providing the highest quality of dental care at the most affordable price using the latest technology and state-of-the-art facilities.

Our Vision
Our vision is to be the dental care of choice in the community for every individual and family in caring for their oral health and wellness.
The Benefits of Being A NoFrills Franchisee →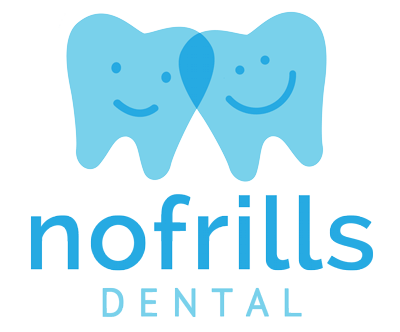 UNIFIED & CONSISTANT
BRANDing
It's our goal to support our franchisees and their teams as they provide patients and communities with the best value in dental care. Affordability is important to us at NoFrills Dental, but we are not discount dentistry.
In reality we provide some of the most advanced and complete care available; especially in implant related treatments. Our goal is centered in providing patients the best value, not the cheapest price.
NoFrills Dental strives to create a unified business model focused on quality, education and ongoing progression – built by high achievers who understand the value of hard work.
Supporting franchise dentists as they pursue opportunities to hone their abilities, offering them the right amount of structure to achieve success on their own terms, offering peer-to-peer knowledge sharing, focusing on the lifelong careers of franchise growth, valuing unity, fostering mentorships and professional partnerships with a personal touch.
All our team members our exceptional, your dedicated practice consultant will be no different.
We provide marketing support, knowledge base, buying power, practice consulting, business systems, staff training programs, and manuals etc.
Utilizing innovative tools we strive to support franchise dentists in providing quality and affordable dental services to as many as possible.
Working together as a company towards the same goals in order to experience continual growth and progression.
WE'LL WORK TOWARDS
SUCCESS
We allow the individual dentist to take advantage of being part of a dental group without having to become an employee, forfeit clinical autonomy or patient care management.